Raleigh's Most Trusted Dog Behavior Expert
As a certified Master Dog Trainer and behaviorist with over 24 years of dog training experience, we provide the most reliable and comprehensive behavior solutions available in Raleigh or anywhere else.
We are one of Raleigh's oldest, most trusted and highest rated dog trainers. We pride ourselves on our ability to stand out from the crowded marketplace of cut and paste trainers who have no real behavioral understanding of why dogs misbehave and even worse, how to fix it. Call us today to find out why thousands have entrusted us to help guide them in their journey to create the calmest and happiest dogs in Raleigh!
Our dog training service area includes all areas in and around Raleigh North Carolina including Angier, Apex, Benson, Clayton, Cary, Four Oaks, Fuquay Varina, Garner, Holly Springs, Willow Springs, Wake Forest and Smithfield.
Check out our Google reviews and see what clients are saying about us!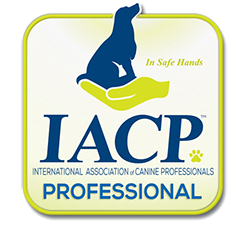 The benefits of working with Born to Lead Dog Training:
The benefits of working with Born to Lead Dog Training:
Training by Certified Master Trainer and Behavior Expert Ryan Douglas.
Over 20 years of experience with all types of breeds and issues.
You will learn how to understand and master your dog's behaviors for life.
Comprehensive training that targets all aspects of your dog's behavior.
The Born to Lead Difference
My service will save you well over a thousand dollars! Sending your dog away will cost at least $1500 and likely much more. Despite what these trainers tell you, your money will get you nothing more than simple obedience tricks and the aversive techniques used by these trainers usually cause irreparable psychological problems.
More notably, I have NEVER met a dog that was well behaved simply because he knew obedience commands. 100% of the adult dogs I meet know basic dog training commands, yet they still have behavioral issues. If simple obedience is the answer, why do our dogs have these problems? Why pay for a service to control physical symptoms when the real problem is how your dog thinks?
My promise to you is that our training will make you more knowledgeable, more confident and more successful than ever in effectively eradicating your dog's behavior problems. After all, what do you really want? A dog who needs to be told to stop and sit for the rest of their lives or a dog who stays calm and polite despite the distractions they encounter everyday?
My goal is simple. I want to be the last dog trainer you'll ever need to hire for any reason!